Florida, known for its stunning coastline, is home to numerous enchanting beach towns. From the vibrant energy of Miami Beach to the laid-back charm of Key West, each town offers a unique coastal experience. Clearwater's pristine white sand beaches and Destin's emerald waters attract sunseekers, while St. Augustine's historic charm and Sarasota's cultural offerings appeal to those seeking a blend of relaxation and exploration. Florida's beach towns truly offer something for everyone.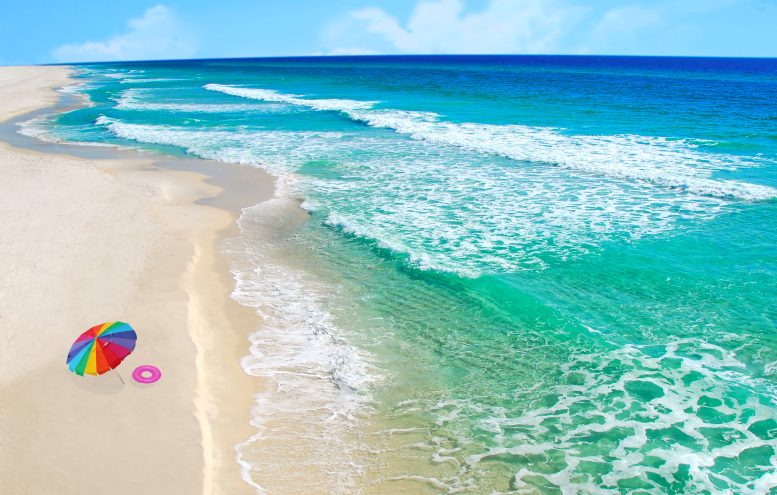 1. Pompano Beach
Pompano Beach, located along Florida's picturesque Atlantic coast, stands out as one of the best beach towns in the state. Boasting pristine sandy shores, crystal-clear turquoise waters, and a thriving beachfront community, it offers an ideal blend of relaxation and excitement. Visitors can indulge in water sports, explore vibrant coral reefs, savor delicious seafood, and enjoy a lively arts and culture scene. With its inviting atmosphere and natural beauty, Pompano Beach is truly a gem among Florida's beach towns.
2. St. Augustine
Nestled on Florida's northeastern coast, St. Augustine is undeniably one of the best beach towns in the state. Beyond its historic charm and cobblestone streets, it offers beautiful sandy beaches that stretch for miles. Visitors can bask in the sun, take a refreshing dip in the Atlantic, or explore nearby Anastasia State Park. With its captivating blend of history, culture, and coastal beauty, St. Augustine is a must-visit destination for beach enthusiasts in Florida.
3. Siesta Key
Siesta Key, situated along the Gulf of Mexico, has rightfully earned its reputation as one of the best beach towns in Florida. With its powdery white sand that feels like silk beneath your feet, it's a paradise for sun worshippers. The azure waters provide a refreshing escape, while the vibrant village offers a delightful blend of dining, shopping, and entertainment options. Siesta Key's natural beauty and laid-back atmosphere make it a true gem among Florida's beach towns.
4. Surfside
Surfside, located in Miami-Dade County, is undoubtedly one of the best beach towns in Florida. With its pristine sandy shores and clear turquoise waters, it offers a tranquil coastal retreat. Surfside's charming small-town atmosphere, lined with boutique shops and local eateries, adds to its appeal. Visitors can enjoy water sports, relax on the beach, or explore nearby attractions like the iconic Bal Harbour Shops. Surfside captures the essence of a perfect beach town getaway in Florida.
5. Delray Beach
Delray Beach, situated along Florida's southeastern coast, is undeniably one of the best beach towns in the state. Its stunning shoreline, adorned with soft sand and azure waters, beckons beach lovers. Delray Beach's vibrant Atlantic Avenue offers a bustling atmosphere with trendy restaurants, art galleries, and boutique shops. The town's lively cultural scene and year-round events make it an exciting destination for both locals and visitors alike. Delray Beach truly embodies the charm and allure of a top-notch beach town in Florida.
6. Cedar Key
Cedar Key, nestled on Florida's Gulf Coast, stands out as one of the best beach towns in the state. With its unspoiled natural beauty and tranquil ambiance, it offers a serene retreat from bustling city life. Visitors can enjoy pristine beaches, explore picturesque trails, and savor fresh seafood. Cedar Key's charming historic district and friendly community make it a hidden gem among Florida's beach towns, perfect for those seeking a peaceful coastal escape.