Howdy, fellow travel enthusiasts! Today, I'm thrilled to share my recent adventure in the heart of the Lone Star State – New Braunfels, Texas. Nestled between the rolling hills and the crystal-clear waters of the Guadalupe and Comal rivers, this charming town has a lot more to offer than meets the eye. So, buckle up as I take you on a journey through the rich history, vibrant culture, and natural wonders that make New Braunfels a must-visit destination.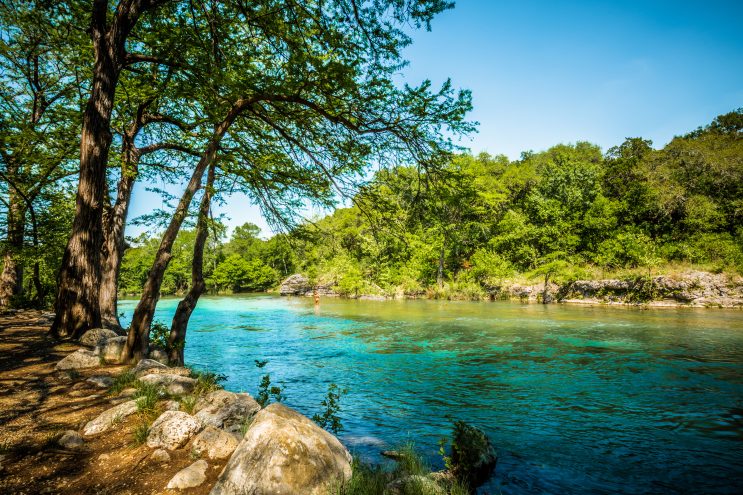 Dive into History at Gruene Historic District:
One of the first stops on my New Braunfels escapade was the Gruene Historic District, a quaint and impeccably preserved gem. As I strolled down the cobbled streets, it felt like stepping back in time. The iconic Gruene Hall, Texas' oldest dance hall, stood proudly, echoing with the tunes of classic country and blues. Pro tip: Plan your visit during one of their live music nights for an authentic Texan experience.
The district is dotted with charming boutiques, art galleries, and cafes housed in historic buildings. My personal favorite was Gruene General Store, where I snagged some locally made souvenirs and indulged in a sinful slice of homemade pie. The friendly locals added an extra layer of warmth to the experience, making me feel like a part of their tight-knit community.
Tube the Guadalupe:
When in New Braunfels, you can't miss the chance to cool off in the Guadalupe River. Tubing is practically a rite of passage here, and I eagerly joined the ranks of sun-soaked river enthusiasts. Armed with a rented tube and a sense of adventure, I drifted lazily down the river, marveling at the towering cypress trees and limestone cliffs that framed the scenic route.
Pro tip: For a more laid-back experience, try an early morning or weekday tubing session to avoid the crowds. The peaceful serenity of the river in those moments is truly something special.
Indulge Your Taste Buds with Local Flavors:
New Braunfels boasts a diverse culinary scene that caters to every palate. After a day of exploration, I found myself at The Gristmill River Restaurant & Bar, a local favorite situated in a historic cotton gin overlooking the Guadalupe River. The ambiance was perfect for a relaxed evening, and the menu featured mouthwatering Texas-style dishes. I highly recommend trying their pecan-crusted catfish – a true Southern delicacy.
For breakfast, cozy up at the historic Naegelin's Bakery, the oldest continuously operating bakery in Texas. The aroma of freshly baked pastries and the friendly staff make it a perfect spot to kickstart your day.
Escape to Natural Beauty at Landa Park:
If you're a nature lover like me, Landa Park is a paradise waiting to be explored. This sprawling 51-acre oasis offers a delightful blend of green spaces, walking trails, and picturesque lakes. I spent a peaceful afternoon wandering through the park, discovering hidden nooks and enjoying the shade of ancient oak trees.
The park is home to the Landa Park Golf Course, a challenging course surrounded by the park's natural beauty. Golf enthusiasts can tee off while immersed in the serene ambiance of this scenic course.
Quirky Finds at New Braunfels Farmers Market:
No trip is complete without immersing yourself in the local culture, and the New Braunfels Farmers Market is the ideal place to do just that. Every Saturday, local farmers, artisans, and craftsmen gather to showcase their goods. From fresh produce to handmade crafts, the market is a treasure trove of authentic Texan finds.
I couldn't resist picking up some locally produced honey and handmade soaps as souvenirs. The friendly vendors shared stories about their products, adding a personal touch to my market experience.
Conclusion:
As I bid farewell to New Braunfels, I couldn't help but reflect on the genuine warmth of the people, the rich history, and the natural wonders that make this Texan town so special. Whether you're a history buff, an outdoor enthusiast, or a foodie, New Braunfels has something for everyone.
So, if you're seeking an authentic Texan experience off the beaten path, pack your bags and head to New Braunfels. Trust me, this hidden gem will leave you with memories to cherish and a longing to return to the heart of Texas. Until next time, y'all!