Nestled between the historic charm of St. Augustine and the vibrant energy of Daytona Beach, Palm Coast emerges as the best-kept secret in Northeast Florida's real estate landscape. With its well-priced waterfront homes and the potential for excellent rental income, this coastal haven is proving to be one of the state's last undiscovered gems.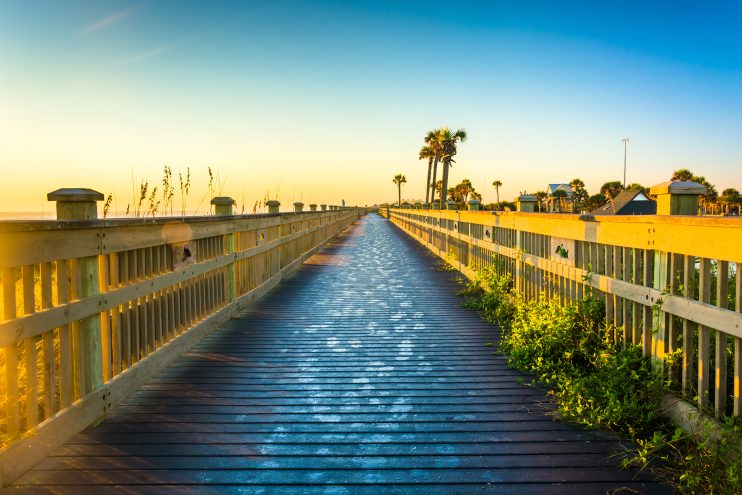 The Appeal of Waterfront Living
Palm Coast's allure lies in its picturesque waterfront properties that offer not only breathtaking views but also a lifestyle that seamlessly blends tranquility with recreational opportunities. From quaint canals to the majestic Intracoastal Waterway, prospective homebuyers can choose from a variety of waterfront settings that cater to diverse tastes.
Real Estate Market Overview
As of the latest market data, Palm Coast's real estate market stands out for its affordability and growth potential. Waterfront homes, in particular, present a unique investment opportunity. The median home prices in Palm Coast are notably competitive compared to neighboring areas, making it an attractive option for those seeking value for their real estate investment.
Moreover, the demand for vacation rentals has been on the rise, fueled by the area's scenic beauty and proximity to popular tourist destinations. Waterfront homes, with their added allure, have the potential to generate substantial rental income, offering a dual benefit of a personal retreat and a lucrative investment.
Investment Potential
Investing in Palm Coast's waterfront homes not only provides an idyllic retreat but also serves as a strategic financial move. The region's strategic location between St. Augustine and Daytona Beach positions it as a prime spot for those looking to capitalize on the growing demand for vacation rentals.
Realizing the potential for rental income, many savvy investors are turning their attention to Palm Coast's hidden real estate gem. The combination of affordability, scenic beauty, and proximity to popular attractions creates a unique opportunity for both seasoned investors and those entering the real estate market for the first time.
Community and Lifestyle
Beyond the investment appeal, Palm Coast fosters a vibrant community and an enviable lifestyle. Residents enjoy a plethora of outdoor activities, including boating, fishing, and hiking in the nearby state parks. The city's commitment to green spaces and recreational facilities adds to the overall quality of life, making it an ideal destination for families, retirees, and anyone seeking a peaceful yet active community.
Conclusion
As the curtain lifts on Palm Coast, Florida, it reveals not just a hidden real estate gem but a lifestyle that seamlessly integrates natural beauty with investment potential. With well-priced waterfront homes and a real estate market that hints at future growth, Palm Coast stands as a testament to the idea that the best discoveries are often the best-kept secrets. Whether you seek a personal haven or a savvy investment, Palm Coast invites you to explore the untapped potential of Northeast Florida's coastal paradise.