Welcome, fellow travel enthusiasts, to a sun-soaked journey through the Sunshine State's most pristine coastal havens. If you're a beach aficionado like me, you know that the quality of the water can make or break the experience. Today, I'm taking you on a virtual tour of the best beaches in Florida with the clearest water – those hidden gems where the waves reveal a world beneath the surface with unparalleled clarity.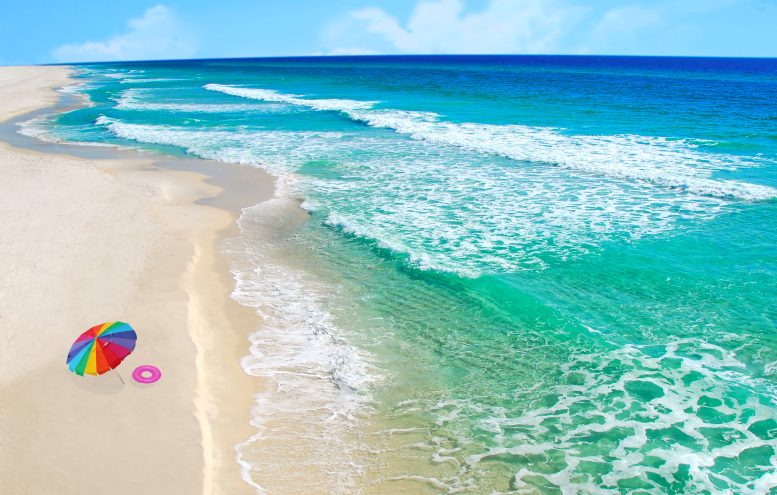 1. Siesta Key Beach, Sarasota
Our first stop on this aquatic odyssey is the world-renowned Siesta Key Beach in Sarasota. Renowned for its powdery white quartz sand, Siesta Key Beach boasts water so clear it's like stepping into a liquid crystal haven. The gentle waves reveal a breathtaking palette of marine life, making it a snorkeler's paradise. Don't forget your underwater camera – you'll want to capture the vibrant sea life gracefully dancing beneath the surface.
2. Bahia Honda State Park, Big Pine Key
As we venture south to the Florida Keys, Bahia Honda State Park emerges as a clear-water gem. The beach's shallow, turquoise waters are perfect for snorkeling, allowing you to explore the vibrant coral reefs teeming with tropical fish. Keep an eye out for the elusive queen conch and friendly sea turtles gliding through the crystal-clear depths.
3. Destin Beach, Destin
Next on our list is Destin Beach, aptly named the "Emerald Coast" for its stunning greenish-blue waters. The sugar-white sand and clear, shallow surf make this a family-friendly destination. Take a leisurely walk along the shoreline, and you'll quickly understand why Destin consistently ranks among the clearest water beaches in Florida.
4. Caladesi Island State Park, Dunedin
For those seeking a more secluded retreat, Caladesi Island State Park near Dunedin is a must-visit. Accessible only by boat, this pristine barrier island offers unspoiled landscapes and some of the clearest waters you'll find in the state. Wade into the shallows, where the water's transparency allows you to spot schools of fish and delicate seashells beneath your feet.
5. Grayton Beach State Park, Santa Rosa Beach
Heading towards the Panhandle, Grayton Beach State Park presents a haven of tranquility with its untouched beauty. The clear waters here are complemented by a backdrop of towering sand dunes and coastal pine forests. Snorkelers and paddleboard enthusiasts will revel in the clarity of the Gulf, providing an unfiltered view of the underwater wonders.
6. Clearwater Beach, Clearwater
The clue is in the name – Clearwater Beach lives up to its reputation as one of Florida's premier beach destinations with waters that defy expectation. The shallow depths and absence of strong currents contribute to the unparalleled clarity, making it an ideal spot for swimming and water sports. After a day of sun-soaked exploration, indulge in a stunning sunset at Pier 60.
7. Fort De Soto Park, Tierra Verde
Rounding out our list is Fort De Soto Park, an idyllic retreat located on a group of islands near Tierra Verde. The park's diverse landscapes, from sandy shores to mangrove forests, set the stage for some of the clearest waters in Florida. Explore the park's underwater trails, and you might encounter playful dolphins or the occasional manatee gracefully gliding through the pristine waters.
As our coastal journey through the clearest waters of Florida comes to a close, one thing becomes abundantly clear – the Sunshine State is a treasure trove of beach destinations for those seeking the perfect combination of sun, sand, and crystal-clear waters. Whether you're an avid snorkeler, a beachcomber, or simply in search of serenity by the sea, Florida's best beaches promise an unforgettable experience beneath the surface. Pack your sunscreen, grab your snorkel gear, and embark on your own aquatic adventure in the land of endless summer.